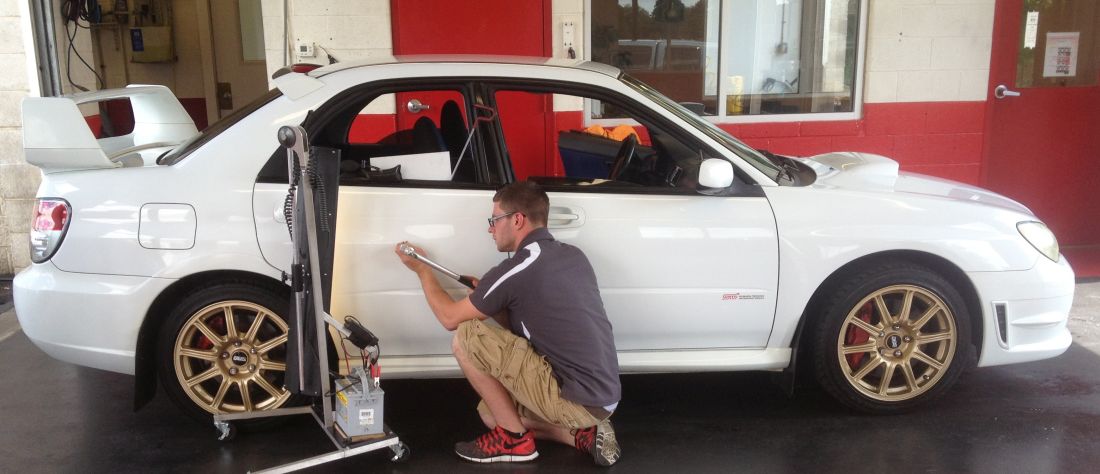 Professional. Affordable. Personal.
We make dents disappear.
Lancaster Dent Removal has serviced thousands of cars, removing dents using a specialized technique known as PDR (Paintless Dent Removal). We have mastered the process of removing dents with the paint still intact, making the dents disappear.
Lancaster Dent Removal is a locally-owned business and is fully insured and bonded. And we guarantee your satisfaction 100%.
If you don't have time or the money to drop your car off at a body shop to fix an unwanted dent, then you need to call us.
Meet the Owner
Dave Wolgemuth began his journey into Paintless Dent Repair when he was 20 years old, when a friend showed him the basics of the trade. Dave fell in love with PDR and began practicing at home after work. Soon, Dave mastered his skills enough to be hired by a local company servicing car dealerships and auto auctions. He quickly rose through the ranks, becoming lead tech, responsible for managing multiple dealerships.
Dave founded Lancaster Dent Removal to bring high-quality repairs to the public, while also providing a more professional approach to car dealerships and auto-body repair shops.
Dave has received advanced skills training from PDR College. He also is an active member of Dent Trainer, an online collaborative PDR training resource.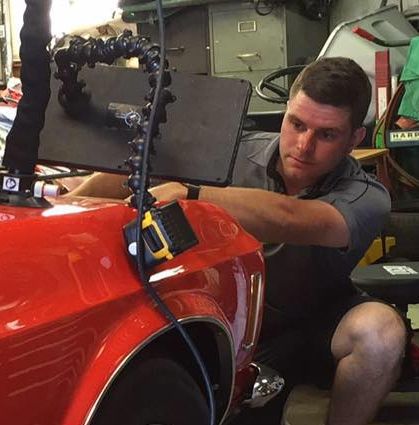 Dave Wolgemuth
Owner, Lancaster Dent Removal
Very knowledgeable about his work and the most professional PDR tech I've dealt with. Told me exactly what he was going to do, how much it would cost, and did it. I hope I don't get any more dents. But if I do I trust him to make it look like new.
– Brad H. (Google Review)
Our Simple, 4-Step Process
Getting a dent or ding repaired is easy. Contact us, get a quote, save a ton of money vs. a body shop or dealership, and enjoy your dent-free vehicle!
---
Service Area
Lancaster Dent Removal serves car owners throughout Lancaster County. We are located at 10 West Woods Drive, Lititz, PA 17543, and also offer mobile service. For the mobile operation, we can repair your dents while you are at work or while you shop. We also frequently work with local car dealerships, auto auctions, and body shops in south central PA, including York, Dauphin, Lebanon, and Berks counties.
---
Receive a Quick Quote Today
A high-quality dent removal technician in Lancaster is only a phone call away: 717-459-4423 Or use our Quick Quote page to see if your dent is a good choice for PDR.