Serving Harrisburg, Dauphin County, and Southcentral PA
About Paintless Dent Removal
Paintless Dent Removal, also known as PDR, is a fast, affordable way to eliminate dents, dings, and creases from your car. Unlike body work, PDR keeps your factory finish and will not show up on your car's history.
We come to you, making the repair while you work or are shopping. Depending on the size and severity of the damage, most repairs take between 15 minutes and a few hours.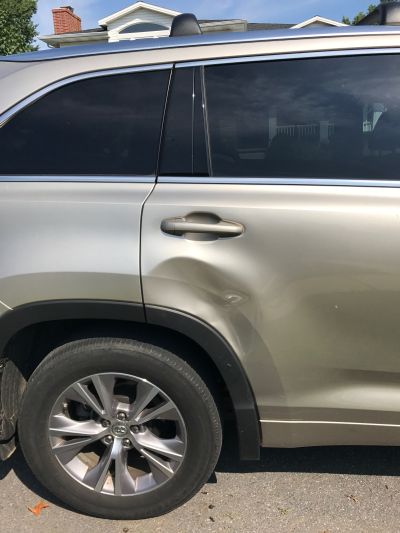 Before Paintless Dent Removal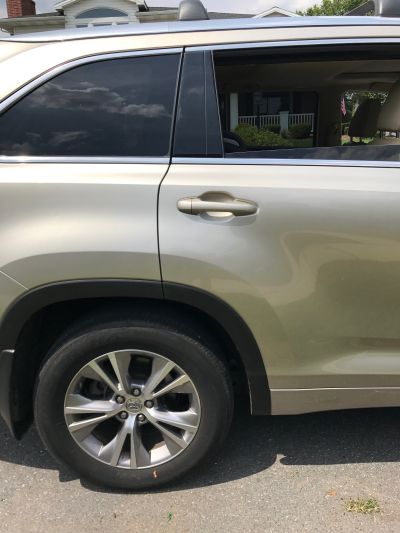 After PDR (Hershey, PA)
"Fast, friendly, expert service in my own garage. I did not have to go anywhere!! Dave came out a few days after my initial contact. I watched the amazing process, as he did it! The car looks brand new and I feel so much better about it. Dave is very friendly, easy to work with, fully insured, and obviously good at what he does. He charged me the lowest rate even though I am about a 45 min drive away. I am very fussy – a perfectionist – and I recommend him to anyone."
— Robyn G (Google Review)
Commercial PDR Repairs
We work with car dealerships and auto body shops in the Harrisburg area to provide commercial PDR services. We offer wholesale rates, fast hail damage repairs, and the ability to reserve a day on our schedule. Commercial clients depend on us for our professionalism and ability to repair larger dents.
Dauphin County Service Area
Offering mobile PDR operation, Lancaster Dent Removal provides dent repair services throughout Dauphin County, including:
Hershey
Middletown
Hummelstown
Colonial Park
Harrisburg
Receive a Quick Quote
An appointment for your Dauphin County vehicle is a phone call away: 717-459-4423 Or use our Quick Quote page to see if your dent is a good choice for PDR.